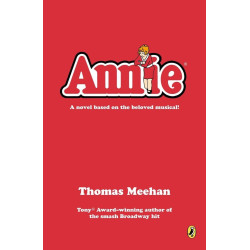 Alicia en el pais de las...
Cuentos macabros / Macabre...
18 other products in the same category:
Batman: Batman and Son (New...

Batman (Damian Wayne) y un grupo de héroes mundiales se enfrentan a un asesino en una isla misteriosa, y Batman revive una aventura en la vida del joven Bruce Wayne: ¡la búsqueda del asesino de sus padres!

One Piece: Baroque Works...

Justice League Beyond:...

The World's Greatest Super Heroes of Tomorrow are here! Now with a few fresh faces and a newly-constructed Watchtower, the Justice League are back to

Harry Potter And The Goblet...

The summer holidays are dragging on and Harry Potter can't wait for the start of the school year. It is his fourth year at Hogwarts School of Witchcra

Animal Man Volume 4: Born...

Continuing the surreal Animal Man adventures begun by Grant Morrison, this volume features stories

Snoopy and Woodstock: Best...

One Hundred Years of...

Princess Jellyfish 5

Tsukimi Kurashita has a strange fascination with jellyfish. She's loved them from a young age and has carried that love with her to her new life in th

Assassination Classroom,...

El lugar donde no existen...

Jasper se despierta en un hospital y recibe una noticia terrible: Ombe ha muerto.A partir de ahora pondrá todo su empeño en vengar a su amiga. Hará pa

Superior Spider-Man, Vol....

Aquaman Vol. 5: Sea of...

Princesas (Spanish Edition)

The Sandman, Vol. 2: The...

The Hobbit

Piratas

One Piece: Skypeia 25-26-27

A Novel Journal: The Art of...

Exponga su estrategia para el día, una reunión o su novela entre líneas escritas por un estratega preeminente. Fechado alrededor del siglo V a. C., The Art of War es considerado el tratado de tácticas de guerra más antiguo del mundo. Atribuido a Sun Tzu de la dinastía Zhou de China, el libro aborda aspectos importantes de la guerra, como la planificación de delitos, el combate militar y el uso de espías.